CYS Central Registration Office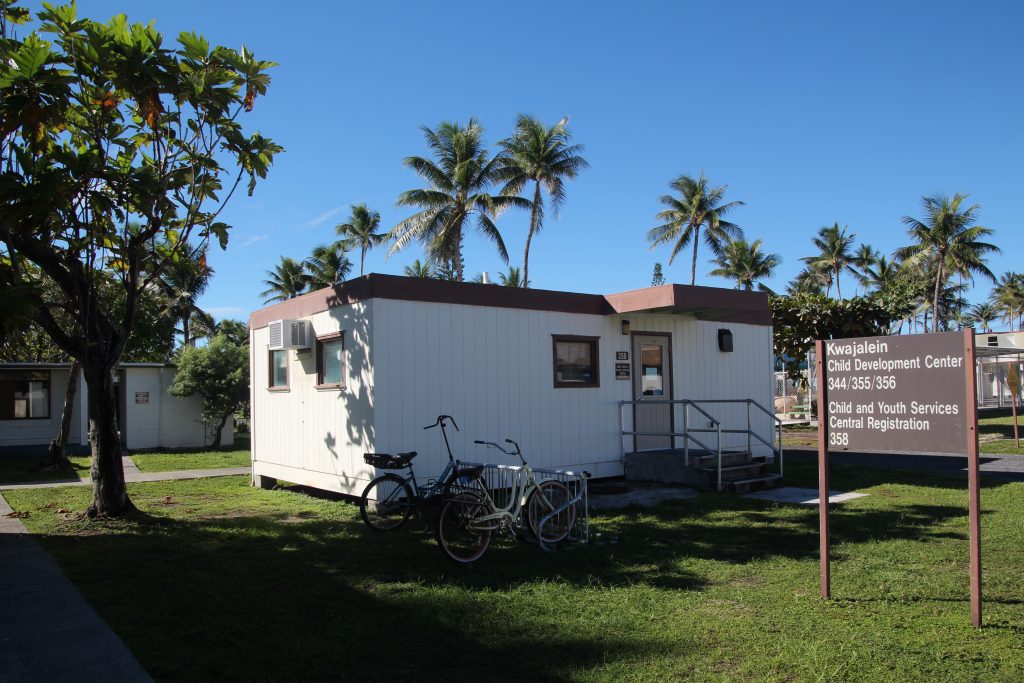 The Kwajalein Central Registration Office is your one-stop shop for enrolling your kids in programs at the Child Development Center (CDC), School Age Center (SAC), Teen Center, and Youth Sports.
Contact Child & Youth Services:
Phone: (805)355-2158
Email: Ashley.Howe@amentum.com
Hours of Operations:
Tuesday to Saturdays: 7:00am – 5:30pm. The cash office is open 7:00am – 5:15pm located in Building 358.
Important Documents:
New Families – please register prior to arrival at www.MilitaryChildCare.com

CDC and SAC Registration Forms:
*Note – While we work closely with the Kwajalein School System, our programs are separate and require a separate registration.